SPEAKERS
Dr. Deepak B Phatak: Professor, Dept. of Computer Sc. and Engg., IIT Bombay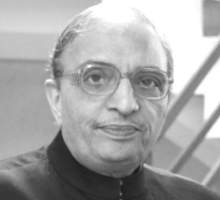 Currently professor at Dept. of Computer Sc. and Engg., IIT Bombay. He has been a consultant and adviser to many organizations on various issues related to Information Technology. In the financial sector, he has been an I.T. adviser to State Bank of India, Reserve Bank of India, Unit Trust of India, IDBI, Life Insurance Corporation of India, New India Assurance, UIIC, SEBI, NSDL, ECGC, etc.
He works on several committees advising Central and State Government departments, on issues related to IT projects. He has worked on the governing boards of NIBM, IDRBT, UTIISL, ISIL, etc. He recently served on the board of Bank of Baroda, and currently serves on the boards of HDFC Asset Management Company, IBPS, and National Insurance Academy. He is currently on the IT and HR committees of the Board of Bank of Baroda. He is also a permanent invitee to the payment system Board of RBI.
His research interests are Data Bases and Information Systems, Software Engineering, System Performance Evaluation, IT enabled Education, and IT strategy planning. His primary research inclinations are in Technology application and deployment. He has guided 7 PhD and over 170 MTech students, and has authored over 50 publications.
He started an IT incubator to foster innovation through start-up companies. It has now flourished as IIT Bombay's Society for Innovation and Entrepreneurship (SINE), and is considered the best incubator in India. He also started the country's first interactive distance learning program using VSATs. This initiative has now blossomed into the Centre for Distance Engineering Education (CDEEP). Using the experience gained in that initiative, he recently completed a national mission project to train 1,000 teachers at one time, in several core engineering subjects using ICT, through a series of ISTE workshops.
He is regarded as the pioneer of smart card usage in financial transactions in India. Through ASL, he popularized use of thin clients in India. He developed low cost Clicker devices for use in Indian class rooms, and open source multi-media tools for e-learning.
Dr. Phatak has had a long association with Computer Society of India, spanning over three decades. He has been involved with CSI COMAD conferences, for many years.He was elected Fellow of the Computer Society of India (CSI) in 1999, and fellow of the Institution of Electronic and Telecommunication Engineers (IETE) in 2000. He currently serves as the Chairman of the national board of IT education and research of All India Council of Technical Education (AICTE).
He has been an Open Source evangelist in India, and has pioneered several initiatives to popularize Free and Open Source Software usage.
Rajesh Jain: Managing Director, Netcore Solutions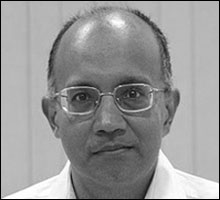 Rajesh Jain is a serial tech and political entrepreneur. His two focus areas are:
leverage technology to transform marketing by creating cross-channel, mobile-centric solutions relevant for emerging markets
transform India by educating and uniting Indians around the classical liberal principles of individual freedom and limited government
Rajesh is Founder - Managing Director of Netcore Solutions, India's leading provider of digital real-time communications and marketing solutions for enterprises via email and mobile. These solutions help companies acquire new customers, and engage and service existing customers. Netcore also provides email infrastructure solutions to enterprises.
Netcore serves over 3,000 Indian customers through its product and platform solutions. It is India's largest email marketing company, sending out more than 3 billion messages each month for its customers. It has also launched an innovative multi-channel, multi-level marketing automation solution. Netcore has also won over a dozen awards for its mobility campaigns for Hindustan Unilever, Colgate, among others, over the past 3 years.
Netcore also owns a majority stake in India's largest local languages Internet portals, OneIndia.in (Greynium). OneIndia has portals in 7 languages, reaches 15 million unique visitors each month, and generates over 400 million page views across PC and mobile.
Rajesh has also set up Niti Digital. Niti (New Initiatives to Transform India) was one of the key organisations that worked in the election 2014 BJP campaign of the present Prime Minister Narendra Modi. It had teams working in the right-of-centre digital media space (NitiCentral.com), elections data and analytics (IndiaVotes.com), and volunteering platform (India272.com). Rajesh was the first person to publicly articulate a campaign focused on ensuring a wave election for BJP in a June 2011 emergic.org blog post "Project 275 for 2014."
One of Rajesh's early ventures, IndiaWorld Communications, launched in 1995 was acquired by Satyam Infoway in November 1999 for US$ 115 million in one of Asia's largest Internet deals. IndiaWorld was the largest collection of India-centric websites, comprising Samachar (news), Khel (cricket), Khoj (search) and Bawarchi (food).
Rajesh did his B. Tech (Electrical Engineering) from the Indian Institute of Technology, Bombay in 1989, followed by M.S. in EE from Columbia University, New York, U.S.A in 1989. He worked as Member of Technical Staff at NYNEX, USA, for 2 years before returning to India to pursue his entrepreneurial dreams in 1992.
Rajesh is a well-known figure in the technology industry and has been an invited speaker at national and international forums. He has also been featured in cover stories in both TIME (2000) and Newsweek (2007). Rajesh was named by The Economic Times (September 22, 2013 edition) as one of India's Best Strategists.
Purushottam Kaushik: Managing Director, Growth Vertical, Cisco India and SAARC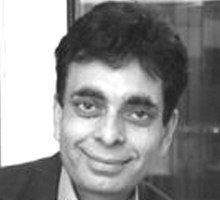 Purushottam Kaushik,(Puru) leads Growth Verticals for Cisco in India. In his role he would help deepen Cisco India's focus on the Emerging Verticals such as education and healthcare, Government SP Accounts, IoT, public safety & security, defence modernisation, contact centers and country transformation projects around national broadband. Puru's deep expertise and proven ability to close big deals will help bring the full power of Cisco to execute on these mega projects and initiatives.
In his earlier role Puru was Director for the Service Provider segment Cisco India and SAARC. In this role he was responsible to drive the strategy and sales operations for the segment and worked with Cisco's SP customers and partners to devise new business models, create and take new value added services to market, thereby increasing their relevance with their subscriber base.
Prior to Cisco, he has served as Director- Sales at Nortel for 5 years in Service provider domain and prior to that in various sales positions at Lucent Technologies. He is a Post graduate in Business Management from BHU and BE-Honours from PEC, Chandigarh.
Anuj Bhalla: Vice President & Global Business Head, System Integration & Maintenance Services & Products, GIS (Wipro Ltd)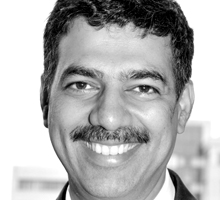 Anuj Bhalla is Vice President and Global Business Head for -System Integration, Maintenance Services, and Products, with the P&L Responsibility which is part of Global Infrastructure Services of Wipro. Along with this he's worked on transformation bids around hybrid cloud and software defined infrastructure. GIS is Wipro's strategic business unit, accounting for over 25% of Wipro's IT Service revenue and provides a vast portfolio of services spanning cloud services, systems integration, managed services, and total outsourcing in a global delivery model.
Prior to this, Anuj was Business head for the Enterprise Services (ES) division of Wipro InfoTech since 2007. Under his able and inspired leadership ES became one of the standout Line of Business' during this time period. Anuj has been instrumental in building and scaling many of Wipro's businesses successfully having a track record for customer centricity, passion for excellence and rigor in execution. He has been instrumental in turning around various businesses that he has spearheaded within Wipro & he is proven to be a transformational leader rolling out initiatives on Telecom Support or new areas of Open Source in areas of Open-stack, Cloud, SDX, and SD to cover a few.
Richard De souza: VP & Head-Business Solutions, Mahindra & Mahindra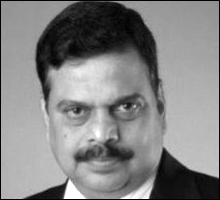 Driven by his sheer love for technology and its ability to change the way business function, Richard uses his strong cross functional experience and passion for technology as an enabler of business and helps drive growth across the organization.
Richard's current role involves deploying and supporting software applications across 72 companies in the Mahindra Group, the application stack includes products from SAP, Hyperion, Qliktech and Microsoft.
Richard has the unique combination of Finance& Information Technology, and brings 25 years of experience from the Finance& Accounts stream, across manufacturing, marketing, consolidation. He is a CFO who has crossed over to IT, and uses this cross functional experience to deploy unique business solutions.
Richard has successfully lead one of the world's largest Big Bang SAP projects when 50 companies went live in a short span of 8 months.
Nitin Mishra: Senior Vice President, Product Management, Netmagic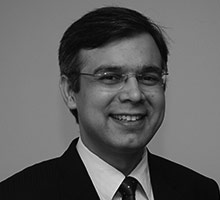 Nitin Mishra is Senior Vice President, Product Management at Netmagic, an NTT Communications Company. Among his colleagues at Netmagic, he is known as the Man Who Builds Tomorrow.
In his 14 years at Netmagic, Nitin has been at the forefront of productizing future technologies helping Netmagic enter new business areas before its competition and gain first mover advantage. These include the complete hosting and managed Hosting, Cloud computing, DRaaS & Security services service portfolio.
Tracking what Nitin is working on is the best way to know what new products and services will be introduced in the datacenter business.
One of his key achievements has been the conceptualization and developing a go-to-market strategy for its fastest growing service line - SimpliCloud and expanding the services into areas like Tiered storage and complementing with cloud based Web firewalls like services.
As one of the earliest team member, Nitin has also played a crucial role is other aspects of the business including helping bringing in early investors, managing various aspects of marketing, solution engineering and sales.
As a key contributor to the evolution of the Datacenter industry in India and a core member of Netmagic's start-up team, Nitin has a wealth of knowledge and expertise on the enterprise IT infrastructure environment.
Hareesh Tibrewala: Joint CEO, Social Wavelength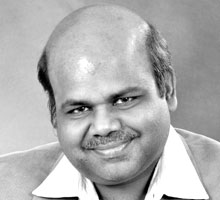 Hareesh Tibrewala is Joint CEO of Social Wavelength, Indias largest social media agency. Social Wavelength is a team of 170+ with a pan-India presence and works with more than 50 national and international brands. WPP has recently acquired a majority holding in Social Wavelength.
Hareesh has been recognized as Social Media Professional of the Year by the World Brand Congress and also among the Top 100 Digital Influencers in India as per Impact Magazine (in 2012 and again in 2013). Recently he was recognized by Afaqs as Newsmaker of the Year 2014.
Hareesh is a Bachelor of Engineering from VJTI Mumbai and a Master of Science from University of Southern California. He is a serial entrepreneur and Social Wavelength is his 3rd entrepreneurial venture.
He has been an invited speaker to numerous national and international events. He is also a visiting faculty with Welingkar Institute of Management.
Anita Belani: Partner, BMR Advisors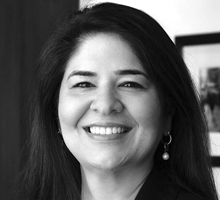 She is a seasoned professional with 28 years of rich post MBA experience as a business leader & a senior human capital professional. She is currently with BMR Advisors as a Partner.
Anita is also an independent director on the board of EternisFine Chemicals.
Her previous role was Managing Director India for Russell Reynolds Associates where she specialized in assignments across the sectors, leveraging her extensive human capital and consulting background to provide strategic leadership solutions for her clients. She was also responsible for CEO / Board advisory assignments and specialized in the Private Equity / Venture Capital area in addition to focusing on diversified industrials.
Prior to joining Russell Reynolds Associates, Anita was with Right Management as the Country Head for India. Her areas of expertise included helping clients solve their business issues through human capital solutions in such areas as change management, restructuring, organizational effectiveness, succession planning, leadership development and talent management. Prior to joining Right Management, she was Country Head for Watson Wyatt India and was responsible for building a successful consulting brand for the organization.
Samir Khare: Ex-CIO, Fullertron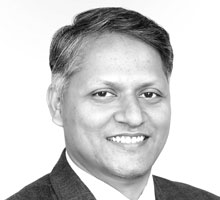 An experienced technology, operations and process re-engineering professional in the BFSI domain, Samir Khare has worked across international geographies, market segments (urban, rural, microfinance) in enterprises across NBFC, Corporate and Retail Banking. Most recently, he was working with Fullerton India, as a part of the senior management team. Samir was head of the IT function with P&L responsibilities across business applications, solutions, IT infrastructure, network, end points, IT help desks, Business reporting & MI, and related information security solutions. Prior to Fullerton, for about 8 years, Samir worked with Citibank in the O&T function for supporting the EMEA, APAC and North America regions. Samir was instrumental in setting up the VnV function to refresh the core banking solution to Flexcube across Citibank's corporate bank branches in EMEA region.
Kushal Sanghvi: Head, Reliance Entertainment & Digital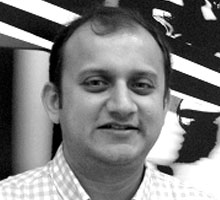 A penchant for advertising, media and communications drove Kushal Sanghvi, Head, Reliance Entertainment & Digital to the industry and have been with it for over about 18 years now. He has also been with various media companies and held various roles and responsibilities, having the fortune to have worked with some of the finest people today in the industry, through the path of having couple of mentors and building relationships all along.
He has essayed roles in print, digital, television, OOH, content and also the invention of wireless and telephony revenue with the pioneer show - Indian Idol that started it all! There is a also a bit of a creative thinker inside him and it has helped in various roles and responsibilities, creating products, platforms and solutions for clients and companies both at each end.
Having worked with a few start ups and giving shape to their businesses, revenue streams, brand and creating successes in the same have always given him a high. Being founder member of Rediff.com was a significant learning and tipping point in his graph.
Rajesh Batra: VP-IT, Kokilaben Dhirubai Ambani Hospital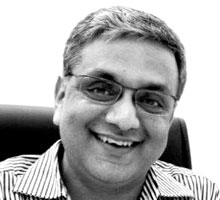 Having spent more than three decades in the industry, Rajesh Batra is a veteran CIO who understands the nuances of the enterprise networks and is a firm believer of solving the smallest of problems. Before joining Kokilaben Dhirubai Ambani Hospital as VP-IT, Mr Batra has a plenty of experience of handling and managing teams in several reputed organizations including Xerox India, American Express, GE Industrial Systems India, Ebookers, Jindal Saw and Microsoft.
Girish Rao: Head-IT, Marico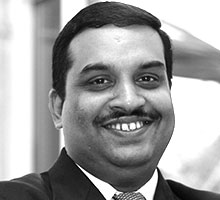 Girish Rao has more than 24 years of experience, out of which 22 years have been in Marico Ltd. At Marico, he handles the IT for the entire group and has experience in various aspects of IT starting from legacy systems to enterprise mobility and analytics. His passion for understanding business has led him to develop innovative solutions for business challenges.
He has also worked in Mahindra Consulting (Bristlecone) as Head of Technology, and has won numerous awards over the years, which includes 'Global CIO' from Information Week (UBM Group) and 'CIO100-Asia' by Computer World. He joined the elite CIO group in the CIO100 Hall of Fame by winning four times in a row. He holds a Diploma in Computer Management and a Degree in Commerce from Mumbai University.
Jayaram K Iyer: Chief Strategy & Analytics Officer at Matrimony.com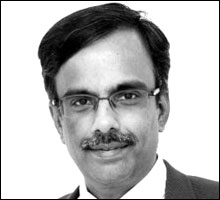 Jayaram K Iyer is head of strategy and analytics at Matrimony.com. His central role is to leverage DATA for growth and profitability across all businesses. Integrated Digital Marketing, Campaign Management, Data/Insight Mining, Data Sciences, Data Ware-house, Market Intelligence. Overseeing two key "Big Data" projects.
In his previous avatars spanning over two decades and in an international arena, Jayaram has been a marketing professional, head of businesses, strategist, analytics specialist, and academician with Siemens, Chattel & Wood Management Consulting, LIBA, etc.
Ibrahim Ahmad: Group Editor, CyberMedia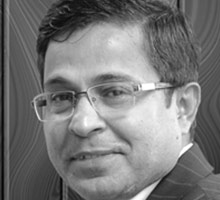 Mr. Ahmad has been working as technology & business journalist since the last 25 years at CyberMedia (I) Ltd, South Asia's largest niche publishing house. Currently manages operations of 3 of India's business technology media brands : Dataquest, Voice&Data and Global Services. He has held several posts in CyberMedia in the editorial function and has serrved other leading publications such as DQ Channel and DQ Week newspaper.
Ed Nair: Editor-at-Large, Dataquest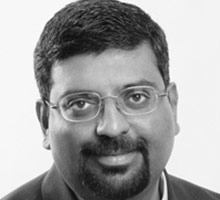 Ed Nair serves as Editor of Global Services of Cyber Media (India) Ltd. Mr. Nair is responsible for upholding the brand values of Global Services, and creating credible content for its audience. He manages a team of editorial staff spread across different locations in the U.S.A. and India and various key alliances and programs for the publication.He has spent 20 years in technology research and media industries, handling a variety of functions that include industry research, sales and marketing, print and online content, and general management. In previous roles, he was the editor for enterprise computing at Dataquest, India's leading IT publication and a senior analyst with IDC India. He was chosen to get the Polestar Award for Best IT Journalist in India in 1998. He has been tracking the global outsourcing industry since the early nineties, when he was part of the World Bank-funded study for the Department of Electronics, Govt. of India on software exports. His direct exposure to the outsourcing industry includes: a project at Tibco Software, Palo Alto, where he worked hands-on at offshoring global marketing activities and a consulting assignment advising First American Corporation, Phoenix, on managing organizational change in large scale outsourcing operations. For the past five years or so, he has been involved in researching and writing about global business, factors of globalization, international trade and economy in broader contexts beyond the technology and media sector.He holds a graduate degree with honors in electronics engineering from University of Mumbai and an MBA from Thunderbird School for Global Management.
Srikanth RP: Editor, Dataquest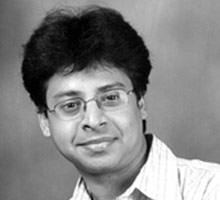 Shrikanth is an award winning journalist with more than 16 years of experience, He has core expertise in writing about the business of Information Technology. Srikanth is an ex-United Business Media (UBM) where he was working in the capacity of Executive Editor, InformationWeek (India). Srikanth was responsible for the InformationWeek (India) edition, in addition to playing the role of Head-Conference for Interop (India), a large-format technology focused conference in India. In 2010 and 2013, Srikanth received the Polestar award for Excellence in IT Journalism, from the PoleStar Foundation, an independent trust established in 1998 to recognize Excellence in Business and IT Journalism. In the past, Srikanth has headed the editorial operations of the Bombay bureau of Express Computer, one of India's leading IT magazines. Srikanth has also been associated with Patni Computer Systems (Now iGate) and Capgemini India, in marketing and communications roles.