SPEAKERS
D Shivakumar: Chairman and CEO of PepsiCo India Holdings Pvt. Ltd.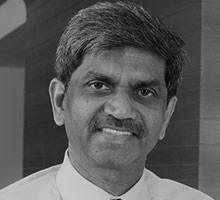 Shivakumar, or Shiv as he is popularly known, is Chairman and CEO of PepsiCo India Holdings Pvt. Ltd. Before Pepsico, Shiv was with Nokia for eight years, running India and then the Emerging Markets operations.
Shiv is a Marketer and CEO. He has run over 34 brands in his career across Unilever, Philips and Nokia. Shiv is a growth manager, having grown every brand and geography he has managed through Innovation, new business models and eco system partnerships. Shiv is a good coach and invests time and energy in growing people.
Shiv writes regularly for the business press on emerging markets, on brands, on consumers and leadership, followership. Shiv also teaches in Business schools across the world.
Shiv has been awarded many times over for Marketing, for leadership and for turning around businesses. The one that's dear to his heart is the "Most Distinguished Alumnus award" from his alma mater IIM Calcutta bestowed on him in 2011. He was one amongst nine to get the Most Distinguished Alumnus award in the first 50 years of IIM Calcutta.
Shiv's pioneering work in telecom has become case studies in Harvard, Ivy and ISB.
Shiv is an Independent Director on the Board of Godrej Consumer products Limited and is on the Board of Governors of IIM Ahmedabad.
Shiv loves reading biographies; he is an avid sports watcher.
Arvind Gupta: National Head, BJP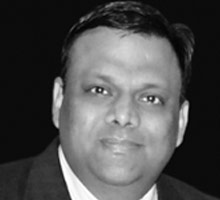 Arvind Gupta currently heads BJP's Information and Technology Group and advises the party on e-governance, digital outreach and other technology initiatives. He led the Digital and Social Media campaign for TeamModi/BJP during Elections2014 and the subsequent state elections.
He is an Innovation Evangelist who has over 20 years of experience in leadership, policy & entrepreneurial roles, both in Silicon Valley & in India. He is an active member of Industry Forums NASSCOM, TiE and Founding Member of ISPiRT (Indian Software Products Industry Round table) and Guest Speaker at Global B-Schools and CxO events. He is also an Eisenhower fellow for Innovation.
He the Chief Mentor for companies like IdeasWall, TrueValueAdvisors, eLitmus and is on the Board of Directors, IIT - BHU Alumni Association, PAN-IIT Alumni Association and Illinois Alumni Board.
He holds a B.Tech in Electronics Engineering from IIT-BHU and a Masters in Business & Computer Science from University of Illinois & Urbana Champaign. He is based in New Delhi and tweets @buzzindelhi.
Mahantesh GK: Founder Managing Trustee, Samarthanam Trust for the Disabled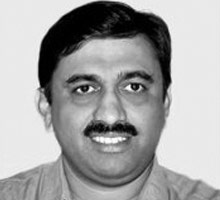 Mahantesh Ghativalappa Kivadasannavar, popularly known as Mahantesh GK is the Vice President of the World Blind Cricket Council and General Secretary at the Cricket Association for the Blind in India.
Mahantesh is visually impaired and an inspiration to millions of disabled and for the rest.
He, along with two other friends, founded a trust 'Samarthanam Trust' to empower the visually impaired, disabled and underprivileged people in India. The trust is working to support the underprivileged people to keep in pace with the rest of the society by providing quality education, vocational training, placement based rehabilitation, and achieve personal independence.
Sayed Peerzade: Vice President - Technology, Reliance Entertainment-Digital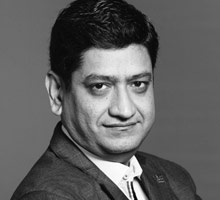 Sayed Peerzade heads the IT division of Reliance Entertainment- Digital and manage technology for Reliance Entertainment - Digital Group's National and Global business. In his previous role, he worked with Hathway. It is rightly said a dream doesn't become reality through magic; it takes sweat, determination and hard work. Sayed Peerzade believed in it and persuade his goal with same set of determination. His journey can be a true inspiration for the young minds who aspire big in life.
He also successful implemented Big data project for specific Reliance Games to capture 100 million events daily from mobile devices from 153 countries, and mining the same analytics for business strategy.
Harnath Babu: CIO, Aviva Life Insurance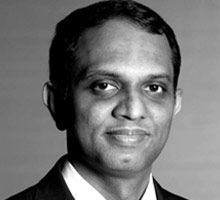 Harnath Babu has more than 15 years of influential leadership with Insurance Majors; Allianz , Dai-ichi Life & Aviva. He is well known for its definitive business & IT strategy, IT Excellence and Large Scale reinvention. As a Business Leader, Harnath has significant experience in outsourcing and contract management and had successfully implemented 3 insurance Start-ups and 2 Legacy transformations.
He has also won several prestigious recognitions including CIO 100 of the year, IDC -ICONIC Award, InformationWeek Silver Edge Awards and many more.
Vinod Sivarama: SVP & CIO, Walmart India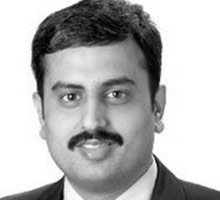 Vinod Sivarama Krishnan is a business leader with over 21 years of corporate IT leadership experience across different cultures and geographies. Currently Business Head of e-Commerce & Chief Information Officer at Walmart India, he is responsible for setting up and growing the e-Commerce business and driving the use of technology across the India business. In over 3 years at Hindustan Unilever and 13 years at General Electric, Vinod has had the opportunity to work with and learn from some of the best Business and IT leaders and partners in India and globally.
Shashi Mohan: Executive Vice President, CTO & CIO, Intellect Design Arena Ltd. (A polaris group of company)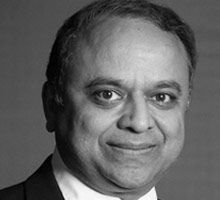 Shashi anchors introduction and deployment of new technologies in Polaris for all their internal & external IT and MIS needs. Strongly believes that the future of IT will be dictated by cloud, mobile, analytics, big data and social media services.
Over 25 years of leadership and rich executive experience in software development and consulting in North America, Europe, South Asia, and India with organizations like Oracle - USA, BEA Systems, USA, Infogain - USA, Fujitsu Glovia – USA to name a few.
Shashi's CTO team has built an ESN product called Octopus, which implemented internally led to significant improvement in the areas of Project Execution Efficiency, Sales Efficiency, HR Efficiency, Knowledge Efficiency, and Operational Efficiency.
Basant Kumar Chatturvedi: CIO, Perfetti Van Melle India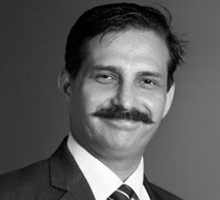 Designated as CIO of Perfetti Van Melle India, Basant Kumar Chaturvedi has more than 21 years of experience in the business technology domain. A regular blogger and speaker on various online spiritual forums and spiritual organizations, Basant is a techno-business strategist driving the integration of social, mobile automation and digital thinking into everyday management as a way to improve business processes and build profitable connections between consumers and brands.
A philanthropist, Basant also works closely with various NGOs to drive initiatives where the fruits given by the almighty can be shared with people from underprivileged sections.
He has also won several prestigious recognitions including CIO 100 of the year, Asia's Top 100 CIOs, Global Innovation Award from Citrix, InformationWeek Silver Edge Awards and IT Excellence Award from CNBC TV18.
Golok Kumar Simli: Principal Consultant & Head Technology, Passport Seva Project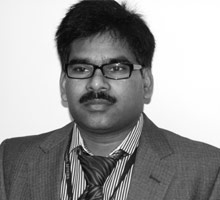 He is currently working as Principal Consultant & Head Technology for Passport Seva Project (Mission Mode Project) of Ministry of External Affairs under National e-Governance Plan of India. He is responsible for strategizing core ICT infrastructure, Mission Mode Projects under NeGP (National e-Governance Plan of India), Government Data Centers for secure & centralized information sharing, Cloud Technology and Capacity Building/Change Management in Government Departments are the major roles undertaken. He also received "SPECIAL ACHIEVEMENT AWARD" for successful implementation of Passport Seva Programme from Hon'ble External Affairs Minister, Smt. Sushma Swaraj, Ministry of External Affairs, GoI.
Received National Award for eGovernance - Gold, 2014-15, for Outstanding Contribution in Citizen -Centric Service Delivery.
Dhiraj Trivedi: Director - Group Electronic Marketing, The Park Hotels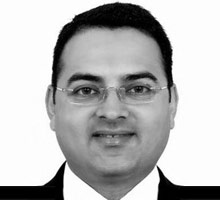 Dhiraj Trivedi is an experienced profit driven, result oriented management professional with extensive experience predominantly in the areas of e-commerce, sales & marketing, revenue management and managing multi-national businesses both in India and Abroad.
Trivedi has over 18 years of experience with leading five star, five star deluxe and luxury hotel chains. He has held various senior positions in both the corporate offices as well as on property level. He had also taken interest in the latest development in the areas of distribution, technology, social media and more.
His specialties include: customer relationship management, customer-centric relationship management, revenue management, digital marketing, eCommerce, branding among others.
Ajay Chhabra: Founder, A3R Digital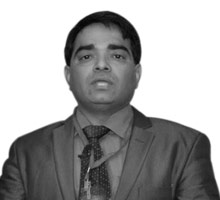 Ajay Chhabra has spent over 16 years in the industry and out of which, more than a decade in the Digital marketing space.
Prior to this, Ajay has worked with companies like General Electric, MRM Worldwide & OgilvyOne Worldwide. In his digital marketing career, he has managed creation of engaging digital campaign for the brands including, but are not limited to, GE Healthcare, General Motors, Motorola, HT Media, Reebok, Tech Mahindra, Microsoft, Tata Motors (CRM), Hero Honda, Coca Cola India, TetraPak India and many more.
Javed Abidi: Director, National Center for Promotion of Employment for Disabled People (NCPEDP)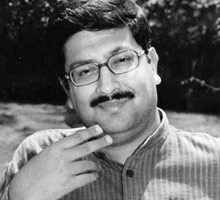 Javed Abidi is the director of the National Center for Promotion of Employment for Disabled People (NCPEDP) in India, and the founder of the Disability Rights Group.He has been pivotal in creating political and social visibility for an invisible constituency and has been instrumental in empowering it legally and economically. Most vitally, by facilitating bridges in a landscape marked by fissures and islands, he has catalysed India's first cross-disability movement.
Sachin Jain: CIO, Evalueserve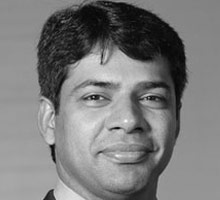 Sachin Jain is CIO (Global IT operations) and CISO at Evalueserve. In this function he is responsible for all aspects of strategic IT planning, implementation, support and Information security worldwide as an integral component of business plan. Before joining Evalueserve in December 2000, Sachin was leading the project Ties2Family, India's first social networking website. He has also worked with Asian Paints. He carries more than 17 years of experience in IT and ITES industry.
Sanjay Sethi: CEO and Co-founder, Shopclues.com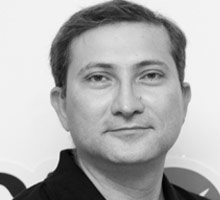 Sanjay is widely recognized as a marketplace 'guru' and a product visionary with expertise in building complex ecosystems for ecommerce. As Co-founder of ShopClues, he is committed to delivering a truly enjoyable shopping experience for customers on this state-of-the-art online platform. Sanjay has enjoyed a successful career of over 20 years in Internet product development, including ecommerce marketplaces, online payments, operations and trade logistics. His experience and intellect are invaluable in his role as CEO, especially at this juncture when ShopClues is poised to sprint alongside the top five ecommerce players in India.
Prior to assuming the company's leadership, Sanjay was Vice President – Products and was responsible for providing the products and processes needed to create and run an efficient marketplace at ShopClues.com.
Sanjay has been the Global Product Head for Shipping & Logistics, Payments & Billing for eBay, at its headquarter in the Silicon Valley. Prior to eBay, some of companies he worked with were TradeBeam, a global trade management startup based in San Francisco and Great America Insurance in Cincinnati. Before moving to US, Sanjay worked for 5 years in India with HCL Perot Systems, IIS Infotech and Steel Authority of India Ltd. He is a graduate in technology from Indian Institute of Technology (Delhi) and Indian Institute of Technology - Banaras Hindu University.
Chetan Thakkar: Founder Team Member and Senior VP, Religare Health Insurance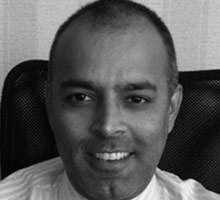 Mr. Chetan Thakkar is a Founder Member of Religare Health Insurance (RHI) & spearheads the Online business function for the Company. He is part of the core team working towards making Religare a dominant player in the country's health insurance landscape.
Chetan has an overall experience of more than 19 years in building businesses and has consistently demonstrated entrepreneurial acumen; he has also been instrumental in conceptualizing & building the Online business for RHI. Previously, as Regional Head for Personal Financial Services (PFS) at Religare Finvest Ltd, he built a robust distribution franchise for financial products in Eastern India. Chetan is a commerce graduate from Kolkata University.
Sunil Sharma: VP - Sales, India & SAARC, Cyberoam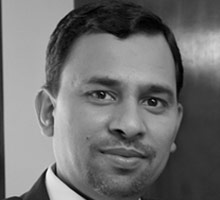 Sunil Sharma is currently leading the brand Cyberoam as Vice President - Sales and Operations, India & SAARC. With a rich and extensive experience of 22 years in the IT industry, in the field of Computers, Storage & Security; Sunil has worked with diverse industry verticals and segments - SI's, VAR's, ISP's, Resellers, Dealers, Retail, OEM, Enterprise, SME, SMB and SOHO. He has worked with worked with companies like McAfee, EMC Data Storage, and Iris Computers in his previous assignments. Sunil has a Master's in Business Management with specialization in Marketing and B.Tech from Delhi University. Mr. Sharma has been an eminent speaker in various forums, seminars & conferences on IT Security Events, Defense Expositions and IT and had been conducting informative sessions on Motivation and Team Building within internal teams.
Vilasini Subramaniam: Head of Credit and Risk, HFFC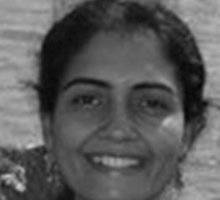 Vilasini heads Risk and credit at HFFC, prior to this she worked as General Manager, Finance at Micro Housing Finance Corporation and at Citibank. At HFFC, Vilasini manages credit and risk while also being responsible for spearheading the credit scoring initiative. When implemented it is likely to bring about a paradigm shift in the way the financially unserved and underserved customers are evaluated for their credit needs.
Vilasini has over 13 years of experience in retail banking, microfinance and affordable housing finance with expertise in credit & operations risk management, product development, consumer analytics, business strategy & implementation.
Pradeep Gupta: CMD, CyberMedia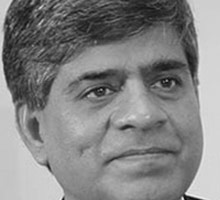 Pradeep Gupta (Born March 8, 1955) is the chairman and managing director of CyberMedia, India's leading specialty media house and a public company with an ICT focus. He has received national awards for his championship of the disabled, and alumni awards for entrepreneurship. He is also an Angel investor and a mentor to a number of entrepreneurs.
Pradeep Gupta received the Distinguished Alumni Award from IIT Delhi in 2000. He also received the Helen Keller Award from the National Centre for Promotion of Employment for Disabled People, the Award for Outstanding Contribution towards National Development from IIT Delhi Alumni Association.
He received the Karmaveer Puraskaar award (social justice national awards)in the "Corporate Citizens for Holistic Media Initiatives" category for 2009-2010. Work that led to this award include his social intervention plan that resulted in the IT/BPO industry becoming accessible to the disabled, his work towards making all Indian websites disabled-friendly and his 'Getting Girls to School' programme.
Ibrahim Ahmad: Group Editor, CyberMedia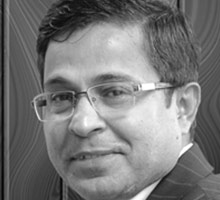 Mr. Ahmad has been working as technology & business journalist since the last 25 years at CyberMedia (I) Ltd, South Asia's largest niche publishing house. Currently manages operations of 3 of India's business technology media brands : Dataquest, Voice&Data and Global Services. He has held several posts in CyberMedia in the editorial function and has serrved other leading publications such as DQ Channel and DQ Week newspaper.
Ed Nair: Editor-at-Large, Dataquest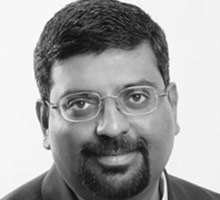 Ed Nair serves as Editor of Global Services of Cyber Media (India) Ltd. Mr. Nair is responsible for upholding the brand values of Global Services, and creating credible content for its audience. He manages a team of editorial staff spread across different locations in the U.S.A. and India and various key alliances and programs for the publication.He has spent 20 years in technology research and media industries, handling a variety of functions that include industry research, sales and marketing, print and online content, and general management. In previous roles, he was the editor for enterprise computing at Dataquest, India's leading IT publication and a senior analyst with IDC India. He was chosen to get the Polestar Award for Best IT Journalist in India in 1998. He has been tracking the global outsourcing industry since the early nineties, when he was part of the World Bank-funded study for the Department of Electronics, Govt. of India on software exports. His direct exposure to the outsourcing industry includes: a project at Tibco Software, Palo Alto, where he worked hands-on at offshoring global marketing activities and a consulting assignment advising First American Corporation, Phoenix, on managing organizational change in large scale outsourcing operations. For the past five years or so, he has been involved in researching and writing about global business, factors of globalization, international trade and economy in broader contexts beyond the technology and media sector.He holds a graduate degree with honors in electronics engineering from University of Mumbai and an MBA from Thunderbird School for Global Management.
Srikanth RP: Editor, Dataquest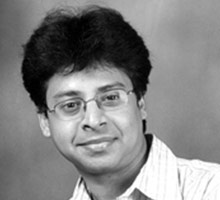 Shrikanth is an award winning journalist with more than 16 years of experience, He has core expertise in writing about the business of Information Technology. Srikanth is an ex-United Business Media (UBM) where he was working in the capacity of Executive Editor, InformationWeek (India). Srikanth was responsible for the InformationWeek (India) edition, in addition to playing the role of Head-Conference for Interop (India), a large-format technology focused conference in India. In 2010 and 2013, Srikanth received the Polestar award for Excellence in IT Journalism, from the PoleStar Foundation, an independent trust established in 1998 to recognize Excellence in Business and IT Journalism. In the past, Srikanth has headed the editorial operations of the Bombay bureau of Express Computer, one of India's leading IT magazines. Srikanth has also been associated with Patni Computer Systems (Now iGate) and Capgemini India, in marketing and communications roles.